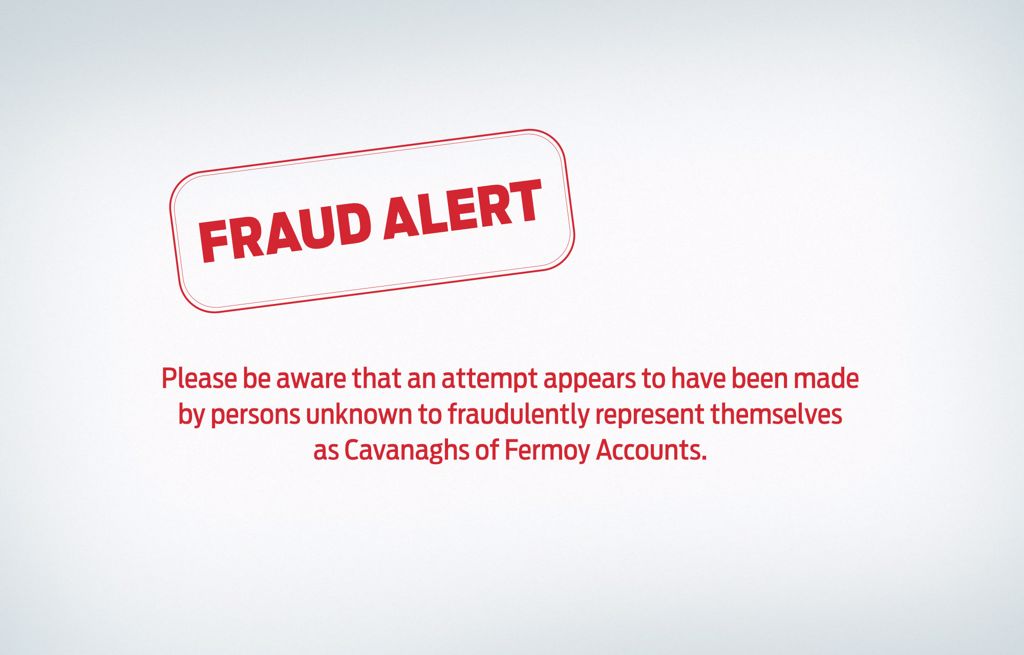 To All of our Customers:
Please be aware that an attempt appears to have been made by persons unknown to fraudulently represent themselves as Cavanaghs of Fermoy Accounts, and looking for payment of an overdue invoice.
The e-mail claims to be [email protected] on behalf of Paula Lawrence <[email protected]>
This is a Fake and should not be responded to. Please delete it.
All correspondence from Cavanaghs comes from the Cavanaghsoffermoy.ie mail address and this address is mis-representing itself as Cavanaghs of Fermoy.
If you have any doubts about the validity of correspondence from Cavanaghs you can contact Cavanaghs Accounts by telephoning our main number and speaking to our Accounts Dept.
Sincerely
Ian Ahern
Financial Controller
Cavanaghs of Fermoy
News