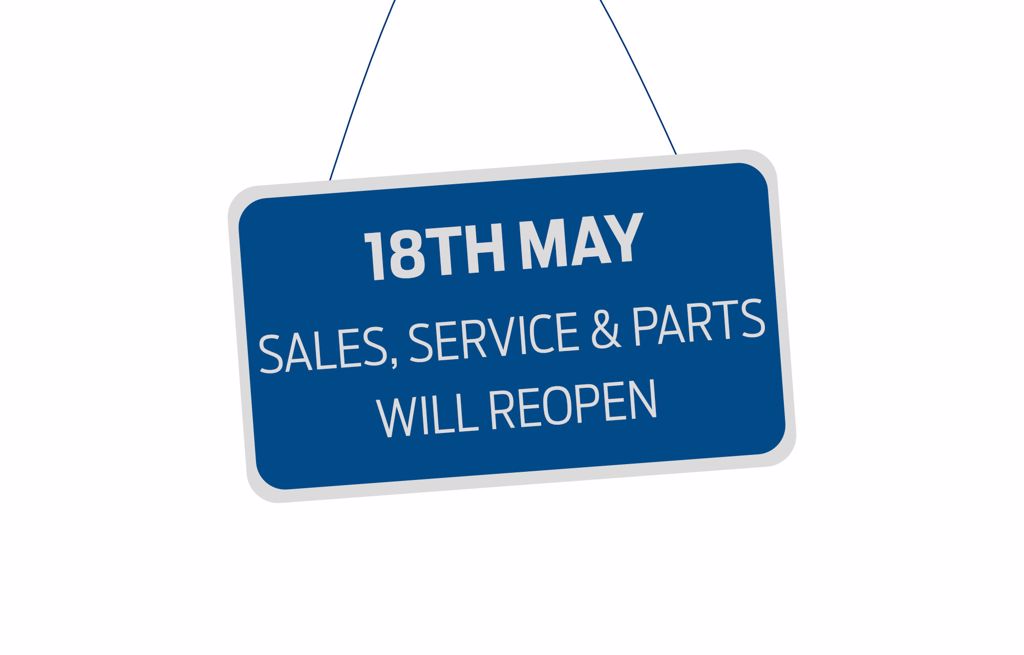 Sales, Service & Parts Departments reopening
Following the goverment update, we are delighted to announce that all our departments are open for business since 18th May.
The health & safety of our customers and staff is our top priority and particular emphasis will be place on hygiene & continuous monitoring & cleaning of our facilities. PPE equipment will be in use, including seat, steering wheel and wing covers. All cars will also be disinfected prior to being worked upon and when the work is completed.
All of our staff will have had a return to work induction & risk assessment training prior to us opening our doors again. We have introduced a shift system for our staff to minimise the risk of infection contamination. HSE social distancing protocols will be follows in all areas of the business, as well as working by appointment.
If you would prefer to stay at home, we also offer a free collection & delivery service for you.*
Before making your way to our dealership, please read our "Advice on starting your car after long idle period".
Get in contact with us if you have any questions of to book in for an appointment.
*Terms & Conditions apply - only within certain distances
News