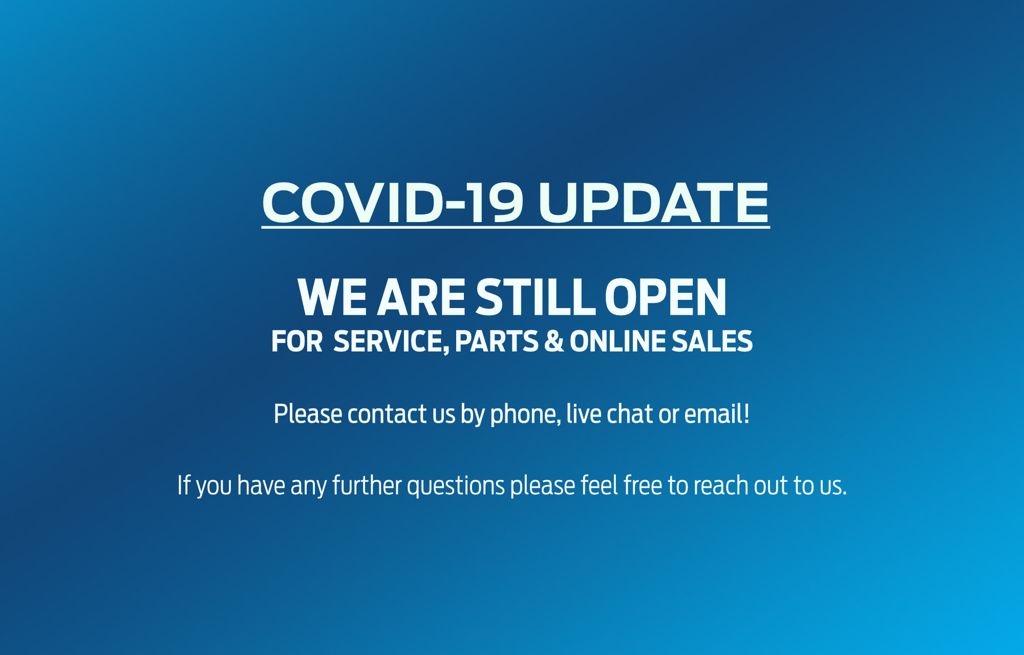 Cavanaghs of Fermoy Level 5 Update
Our service & parts departments will remain open as normal.
All vehicles fully sensitised after service
Make an online booking and you can also book Collection and delivery for service. Also, note that our VTN (van tests) is also open
Our showrooms are closed, but we are open online. View our New and Used stock, Book an appointment and we'll arrange the rest.
If you are looking to sell your car, this you can also do it online by booking an appointment with us.
Contact us:
News