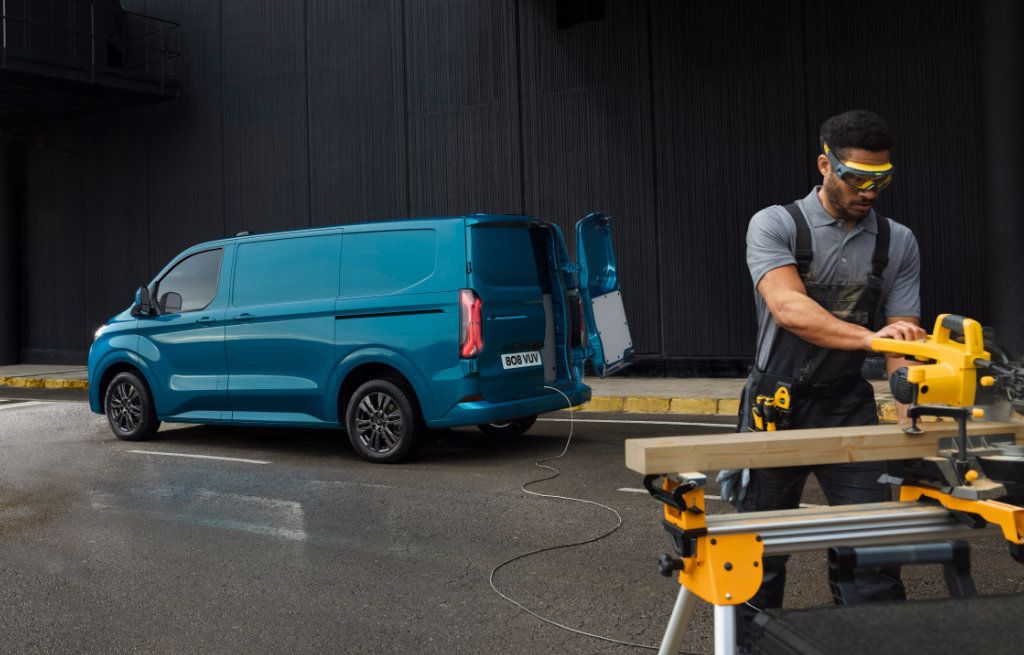 FORD PRO FINDS VANS WORTH €786 BILLION TO EUROPE'S ECONOMY IN 2021
– ALMOST TWICE NORWAY'S GDP
A Ford Pro-commissioned report found vans are a key pillar of Europe's economy, worth €786 billion last year.
If Europe's van-powered businesses were a single country, it would be the eighth-largest in Europe by GDP.1
Vans supported an estimated €786 billion in economic activity across Europe in 2021, according to a recent report2 commissioned by Ford Pro – Europe's leading commercial vehicle brand.3 This financial contribution exceeded the GDP of and oil- and gas-rich Norway (€407.7 billion), and almost matched banking and luxury goods centre Switzerland (€802.8 billion).
According to the report, which examined the economic contribution of businesses that rely on vans, Germany was the largest national market in Europe for van-related activity, with an estimated €206 billion of value added in 2021. Vans have contributed more than €200 billion to Germany's economy for the past three years.
As many businesses begin to move from diesel-powered vans to EVs, the report also found that van operators in major European markets directly contributed up to €15.3 billion into public purses via fuel duty in 2021. In the UK, which had the highest rate of duty, van operators contributed €5.4 billion (£4.7 billion) and made up almost a fifth of total fuel duty receipts.
Ford Pro – accelerating European businesses' productivity
Ford Pro is a first-of-its-kind offering in the commercial vehicles sector, providing integrated, digital-first solutions to help customers manage their fleets with unrivalled convenience and efficiency, whether they operate diesel- and petrol-powered vehicles, all-electric models, or even non-Ford vehicles.
Ford Pro has been Europe's best-selling commercial vehicle brand for seven consecutive years 3 and recently revealed the all-new E-Transit Custom – the all-electric version of Europe's best-selling van. The company is already delivering on its plan to help customers in Europe switch to electric vans, with more than 9,000 all-electric E-Transits ordered to date. Ford Pro also has committed to offering a range of five all-electric commercial vehicles in Europe by the end of 2024.
Quotes
"An enormous variety of businesses depend on vans to get the job done – and as Europe's top-selling van brand, more customers trust Ford Pro than anyone else to help them be as productive as possible. Our customers are the powerhouse of Europe's economy and Ford Pro is proud to shine a light on their efforts."
Hans Schep, general manager, Ford Pro, Europe
Links
Footnotes
1 World Bank, 2021.
2 August 2022 report by the Centre for Economics and Business Research estimating the economic activity in van-dependent industries across seven national markets, plus the EU. Commissioned by H+K Strategies and Ford Motor Company.
3 Austria, Belgium, Britain, Czech Republic, Denmark, Finland, France, Germany, Greece, Hungary, Ireland, Italy, Netherlands, Norway, Poland, Portugal, Spain, Romania, Sweden, Switzerland, Turkey
News