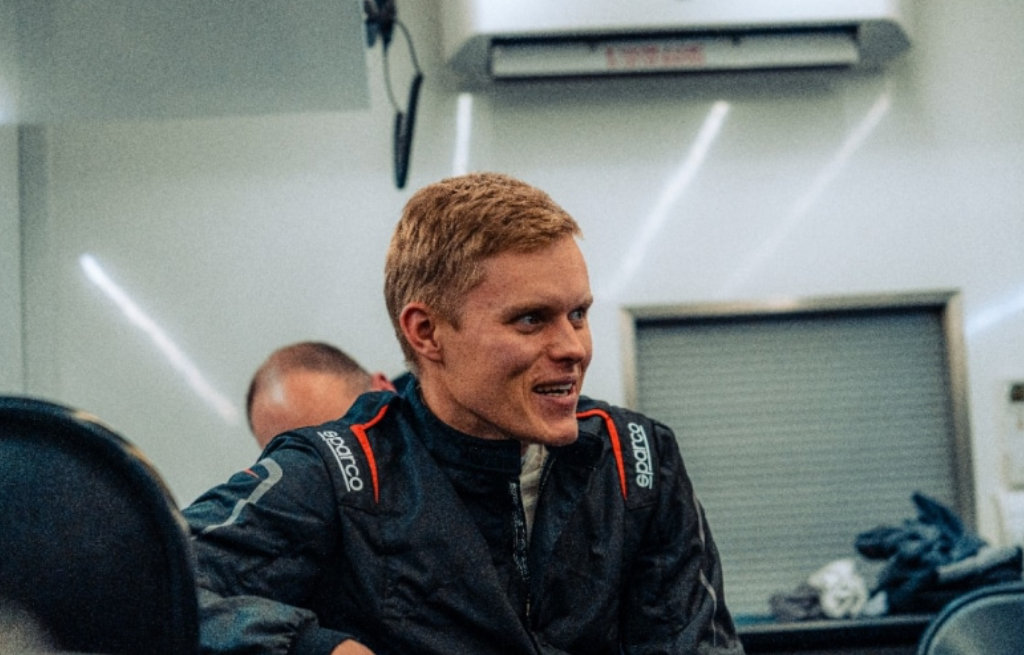 TÄNAK'S TIDAL WAVE RETURN TO M-SPORT FOR 2023 WORLD RALLY CHAMPIONSHIP ASSAULT
Ford News
M-Sport Ford World Rally Team is thrilled to announce that Ott Tänak and Martin Järveoja, 2019 FIA World Rally Champions, will spearhead the team's 2023 WRC campaign.
Tänak returns to M-Sport as a World Rally Champion, bringing a wealth of knowledge, experience and expertise with him that will drive and inspire the team to aim for the ultimate goal of winning the 2023 Drivers' and Co-drivers' World Rally Championships.
M-Sport is the birthplace of Tänak's WRC career. In 2011 the Estonian made his debut in a WRC support category in M-Sport machinery, claiming his maiden WRC podium with the team only 12 months later.
2016 saw Tänak come to form, narrowly missing out on a maiden victory when a stunning display of speed was cut short by a puncture on the penultimate stage of Rally Poland. The following season finally saw the Estonian's rise to eminence; claiming his maiden WRC victory on Rally Italia Sardegna followed by a victory on the asphalt of Rallye Deutschland.
These results, along with a further five podiums that year, were a crucial component of M-Sport's history-making FIA World Rally Championship Manufacturers' title in 2017.
After making his mark with the team in 2017, Tänak parted ways with M-Sport and has since achieved one drivers' world championship, 17 WRC victories, and 42 podiums.
Ott Tänak said:
"M-Sport is the place that raised me as a driver and the place that taught me all the hard lessons and experience to become a top level player in the World Rally Championship. Since becoming a world champion I have not been able to defend the title, and I will not be able to make peace with myself until I do!
I have had many discussions with Malcolm and we definitely share the same ambition for the upcoming season. It is going to be a big challenge for us, but I know the people at Dovenby Hall, I know what they are capable of and with their passion to give everything they have, we can challenge for the championship. I'm happy to be back at M-Sport Ford World Rally Team and we will give our everything next year!"
Malcolm Wilson OBE, Managing Director, said:
"It fills me with tremendous happiness and joy to see Ott back here with us at Dovenby Hall, I have followed his career closely since his junior days and I'm very proud to have been a part of his achievements in the last decade.
"He has been to Dovenby to view our facilities and test the Puma in Greystoke Forest. It is fair to say from Ott's initial feedback that we are confident we can challenge for the world championship in 2023. Having Ott here for only a couple of days has highlighted to us the level needed to deliver rally-winning performances."
Richard Millener, Team Principal, said:
"Seeing Ott back in M-Sport overalls will be a significant moment for everyone at Dovenby Hall. The aim for 2023 is clear for us and for Ott; to win the 2023 drivers' championship. To achieve this goal together will require a lot of hard work and energy, but we are prepared and ready for this challenge. Having a driver like Ott on board is key to lifting the spirits and desires of the team to realise our full potential and push forward in 2023.
"We have gained a lot of experience with the Puma in 2022, we know the strengths of the car and are confident that Ott is the right person to drive it to get the results we know we deserve."
News